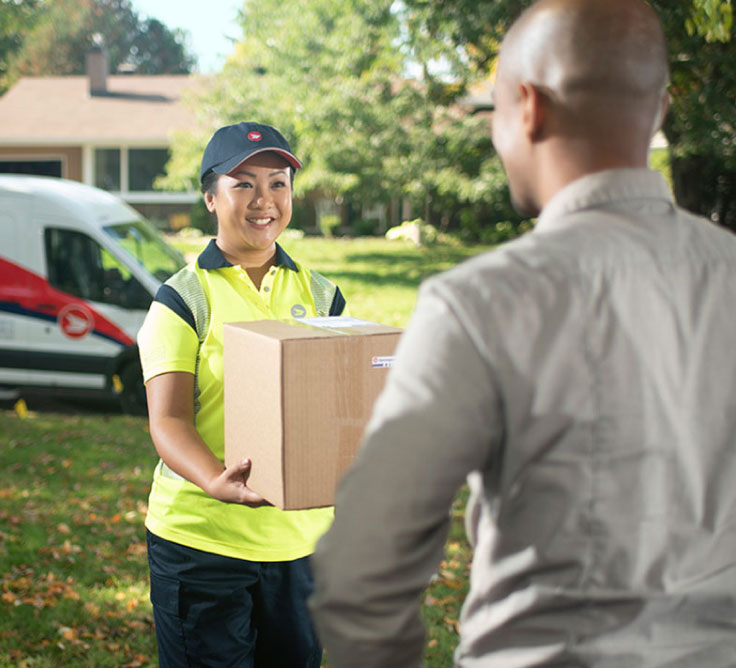 In 2021, Canada Post built an ambitious transformation plan. It strategically positions us for the future by putting the needs of Canadians first. It has one purpose: A Stronger Canada – Delivered.
Fundamental change is under way in Canada – with the shift to online shopping and the need to build back stronger after a challenging period. We're transforming to meet Canadians' changing needs for service. Our plan means we'll play a meaningful role in their lives for years to come.
We're also transforming because Canadians expect large organizations like ours to lead in ways that transcend our services and products. Canadians want us to reflect their shared values. Our plan views our responsibility to the country through that wider lens. It demonstrates the leadership Canadians expect.
Our employees, tens of thousands strong, are proud and dedicated. With their commitment, our plan will help us deliver a stronger Canada.