Weight and size overview
There are two main categories of letter mail weights and sizes to help determine how much it will cost to send your item. Minimum dimensions for all items are 140 mm x 90 mm (5.5 inches x 3.5 inches).
Standard (50 g or less)
Use a single stamp for items that are within the standard weight and size range.
Maximum dimensions
The maximum dimensions are 245 mm x 156 mm (9.6 inches x 6.1 inches). However, the maximum dimensions for cards and postcards to the U.S.A. or an International destination are 235 mm x 120 mm (9.2 inches x 4.7 inches).
Non-standard and oversize (0-500 g)
Oversize or non-standard size envelopes and postcards will cost you more in postage.
Maximum dimensions
380 mm x 270 mm (15 inches x 10.6 inches)
If your letter is larger than the maximum dimensions above you'll need to use our parcel services. Check out our size and weight limits for letters and documents sent
in Canada
and
U.S.A. and International
.
Find your postage rate
Use your mail weight, size and destination to see how much it will cost to send your item.
See postage rates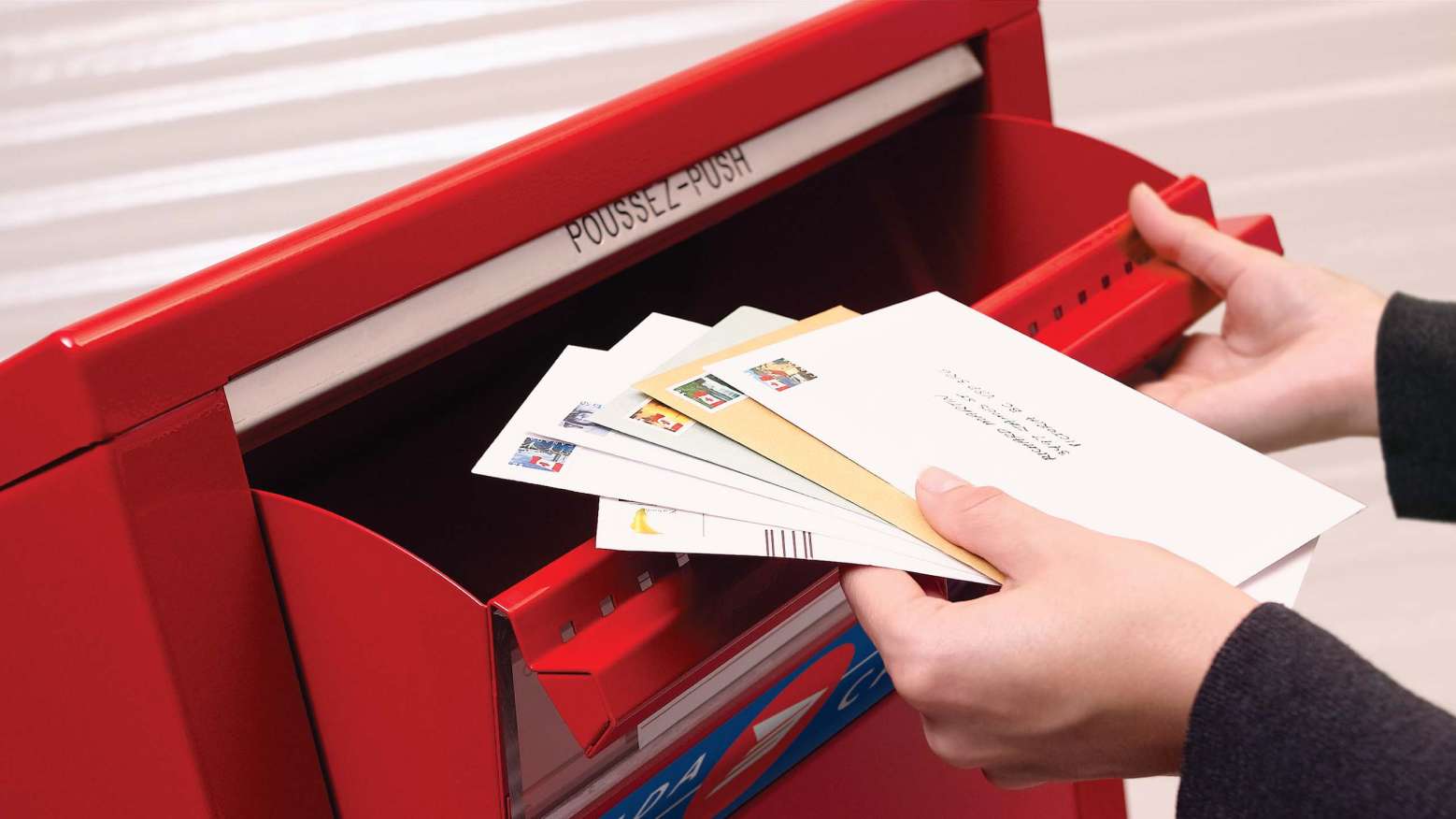 Tips for sending special occasion mailings
These tips can help you smoothly send a large amount of mail, such as wedding invitations and other special occasion mail.
Calculate your mail weight and size
Measure a sample item to find out how much postage to use. The most affordable option is to send standard size items weighing up to 50g.
Buy stamps in batches
You can buy stamps in various volumes, such as booklets and rolls. Save money by ordering in batches! Leave 6-8 days for your order to arrive.