Special envelope honours the Governor Generals Foot Guards
Canada's senior reserve infantry regiment has served the nation for 150 years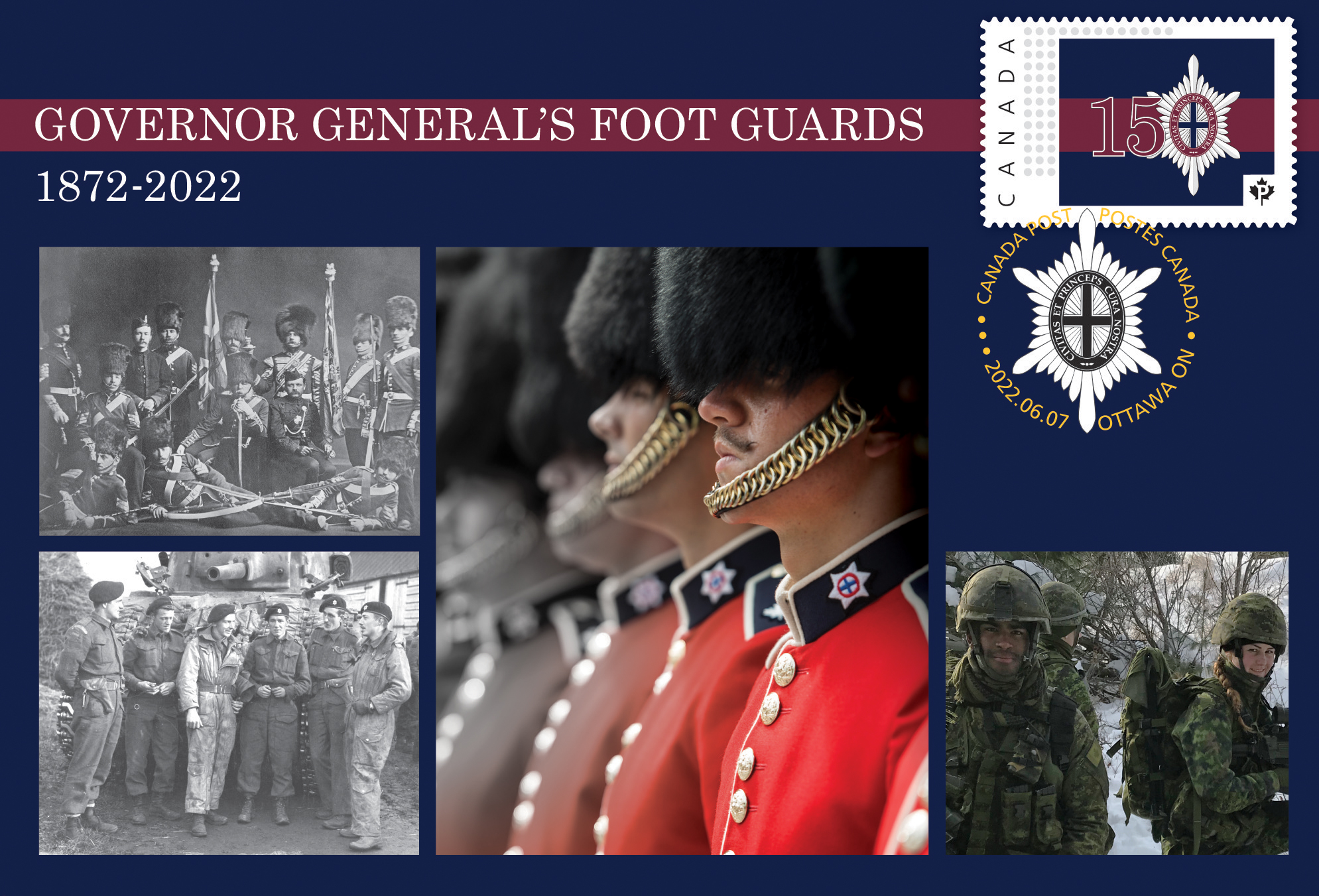 Today, Canada Post released a commemorative envelope in celebration of 150 years of the Governor General's Foot Guards, Canada's senior reserve infantry regiment. Through their service at home and abroad and on occasions of national significance, the Guards have earned the nickname "Canada's Regiment."
Formed from the independent volunteer rifle companies of the Civil Service Rifle Corps, this infantry regiment has always held the same status in the Active Militia as regiments of Foot Guards in the British Army.
Citizen soldiers belonging to the regiment have participated in every engagement undertaken by the Canadian Army since Confederation. Members of the regiment have served internationally as United Nations and NATO peacekeepers and at home during times of crisis by providing critical assistance, food and shelter to communities affected by floods, fires and ice storms.
The Guards' scarlet tunics and tall bearskin caps are recognized at Changing of the Guard ceremonies, the opening of Parliament, Remembrance Day and events held to welcome dignitaries and guests of Canada. Guards stand sentry at the Tomb of the Unknown Soldier, Rideau Hall and at investitures of national heroes. The Regimental Band performs at more than 100 engagements a year.
About the commemorative envelope issue
As of today, the commemorative envelope is available at most post offices. It can also be found online at canadapost.ca/shop. For images and more information on this and other products, refer to the following links:
- 30 -
For more information:
Media Relations
613-734-8888