Canada: Opportunity north of the border
38 million people who share your values, language and border. A thriving economy of online shoppers and international travelers. Connect with Canadians using Canada's preferred shipper and leader in ecommerce and marketing solutions.
Subscribe to our quarterly newsletter
for all of our key insights and tips.
Subscribe

We love to buy from American brands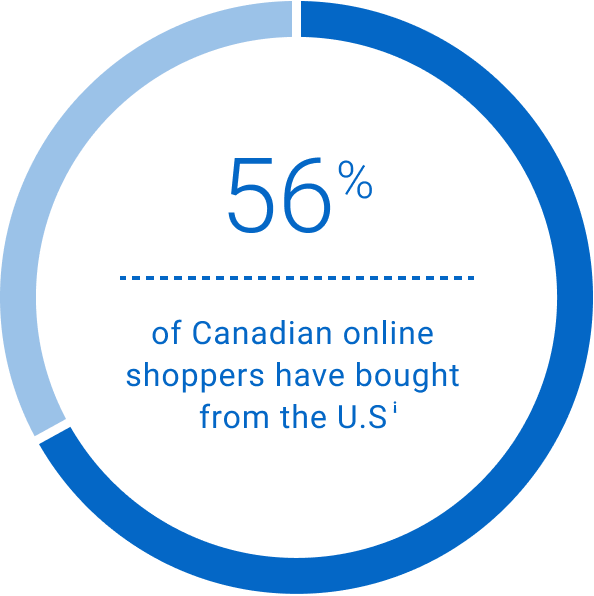 Canadians shop from the U.S. for the following key reasons: Availability of product or brand, better price and better selection.

We return to purchase again and again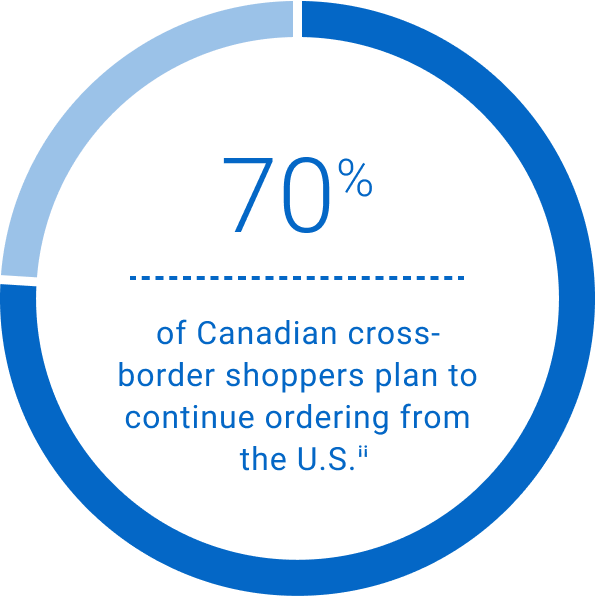 Online shopping is the Canadian way to engage with treasured American brands. Seasoned cross-border shoppers, we'll seek the wide variety you offer.

We love to visit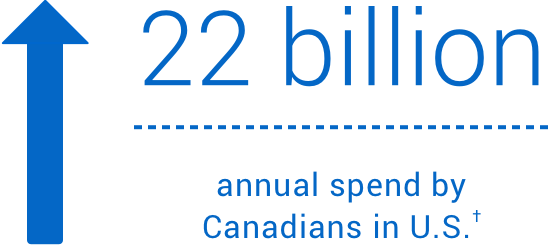 Our closest neighbor, America, is easy to visit. We come to the U.S. more than any other nation.

We come to spend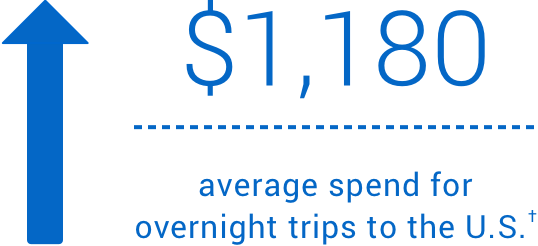 America offers so many opportunities that we can't help but spend when we come to visit.
Sell to Canada
Connect to every Canadian household by partnering with the preferred shipper of Canadians.
Canadians are savvy online shoppers. Their expectations have been shaped by previous experiences with best-in-class national and global merchants.
Canada Post offers solutions for every step of the shopper journey and completes the online shopping experience for millions of Canadians through exceptional final mile delivery.
Enjoy the experience of Canada's shipping leader to develop a successful, sustainable and scalable cross-border strategy.

Bring Canada to you
Canadians and Americans share culture, values and a language – but there are important differences. Canada Post can help you navigate them and deliver your marketing message the way Canadian audiences want to receive it.
With over 3 billion data points collected from our network – and direct access to every Canadian mailbox – draw on a suite of marketing solutions to build powerful direct mail campaigns.
i
Canada Post. 2021 Canadian Online Shopper Study, p. 21-205, April 2021
ii
Canada Post. 2021 Canadian Online Shopper Study, p. 21-205, April 2021
† Source:
Statistic Canada Travel & Tourism